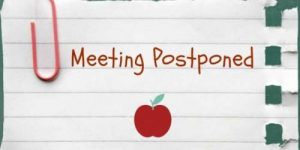 This week's meeting has been postponed.  Our SRC Executives are off to develop their leadership schools at the annual GRIP student leadership conference this Friday.  The conference is a wonderful learning opportunity which will inspire and motivate our student leaders to implement positive change at our school.
Please ensure you complete the student voice survey by Tuesday Week 8 so that your class can have a say in the direction and initiatives of the SRC this year.  If you have misplaced your copy, you can access it here. Student voice start of year survey-2g2zxww
We will meet in either Week 8 or on an alternate day in Week 9 due to Good Friday.  We will keep you posted.